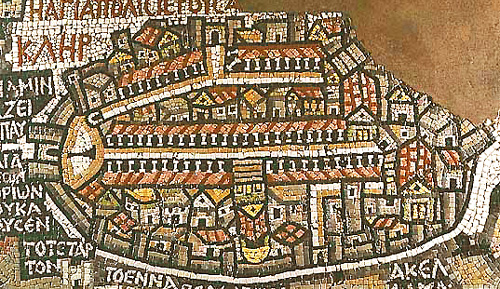 Today in our study of the middle east we read about
Jerash in Jordan
. We thrilled over the beautiful mosaics that have been discovered there.
This site
in particular showed us an amazing map mosaic. And so after all this looking we decided to do some paper mosaic work ourselves. In doing th
is we also learned how time-consuming this art form is and how even with paper pieces it can be a very exacting process.One son decided to replicate a part of
the Madaba Mosaic Map with his own interpretation of course. Other son decided to first draw his imagined scene and then color it mosaic. This is what they looked like at the end of this first day's session.